[wide]
[/wide]
Package Design must be one the hardest, yet most fulfilling jobs there is. Get it right and you will make that product what it is, much like the clean design of all apple products. Get it wrong and your new product may fail to attract attention at all, or your existing product might suddenly have people commenting on it for all the wrong reasons (see the recent, almost universally hated, attempted Pepsi re-design)
I love package design and will blindly buy products I don't need just because I like the way it looks, I also horde obscure packaging discovered on my travels around the globe, good design makes me weak at the knees. I envy the designers who get to work on product launches and have the vision and skill to produce unique packaging. Modern technology makes anything that these men and women dream up possible, so in 2009 you can produce any type of packaging in any design you can think of. Some of the more unique products recently have been …
AC/DC Backtracks (via. Lovely Package)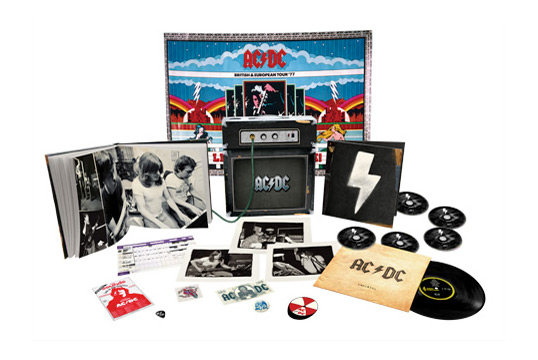 Which not only includes all the materials you see above, essentially all an AC/DC fan could want, but the box designed like a guitar amp, is a guitar amp! Allowing you to plug in any electric guitar and thrash away.
60bag (via. 60bag)
Completely biodegradable carrier bags, scientifically developed in Poland, made with a flax viscose no woven fabric developed from industrial waste with minimal process. These bags are strong, sleek and will decompose after 60 days leaving no trace.
Cavallum Wine Lamp (via. Lovely Package)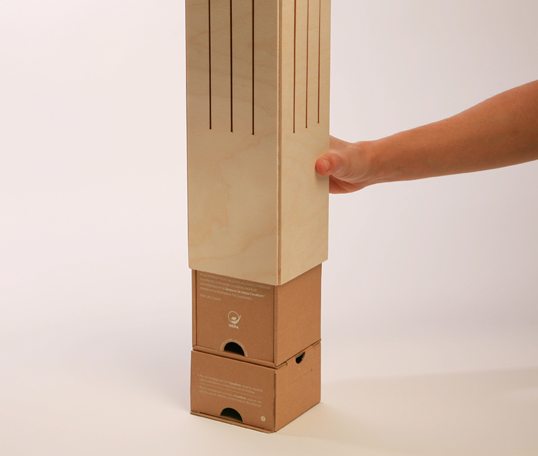 The Cavallum is a box containing a bottle of Cava Sparkling wine that transforms into an elegant lamp. It has been praised across the world for its ecological position as well as unique concept.
As much as I love the unique and boundary pushing concepts that are been developed world over, I am a sucker for typography based designs from the 50's/60's. I enjoy browsing The American Package museum and the (dare i say it) retro designs on offer. Its the simplicity, the idea of a whole era's style epitomized in one box. Do i sound like i'm gushing? Can't help it, sorry. Two of my favorite designs are …
The first rectangular Monopoly box produced in the late 40's. Incredibly simple.
And all early Lego packaging. Just shows how basic a design can really be. Each package from Lego before the 80's had a photo of the finished product (suitably half drained of colour of course) the Lego logo and a product number. Done.
There are people just as in love with package design as much as me and you can find them at….
Lovely Package

The American Package Museum

The Dieline
Enjoy.